Reader Memories from the Contemporary Resort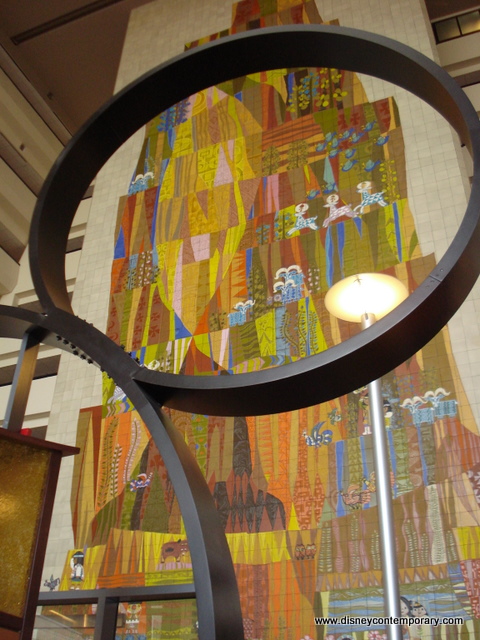 One reader remembers this mural from her childhood
Here's a taste of some of our reader's favorite memories from the Contemporary Resort:
"My family vacationed there in 1971, shortly after it opened, and even though I was four, I remember how magical it was! I remember in 1979 staying there, and my younger brother and I went downstairs to the arcade and had a hot ham n' cheese every morning. The whimsical mural of children still takes my breath away...." -from Jennifer L.
"My wedding reception was held at the California Grill with a beautiful view of the Magic Kingdom! Also, our last trip at Bay Lake Tower sitting on the balcony with our daughter watching Wishes -- beautiful!" -from Diana O.
Watching the fireworks from the balcony, hearing the train whistle from bed and being woken up from it. Just waking up in the middle of the night to see that beautiful site of Cinderella Castle changing colors..." -from Deborah M.
Want more? Click here to read ALL of the Contemporary Resort Reader Memories!
Do you love Disney's Contemporary Resort? Join fellow fans over on our facebook page and follow us on our twitter feed @DisneyHotelsFan!